Tiaras
This is the like the most common accessory I can see on most brides. It's very regal and princess like. And the size of tiaras ranges from small to HUGE. I guess the most suitable ones would be the one that's subtle and appropriate for your face shape and size
I think it is a big NO NO to have a huge tiara like a beauty queen but sadly there are brides who walked down the aisle/sanding with this huge tiara. Tsk tsk tsk
I am totally loving this halo tiara. Very dreamy!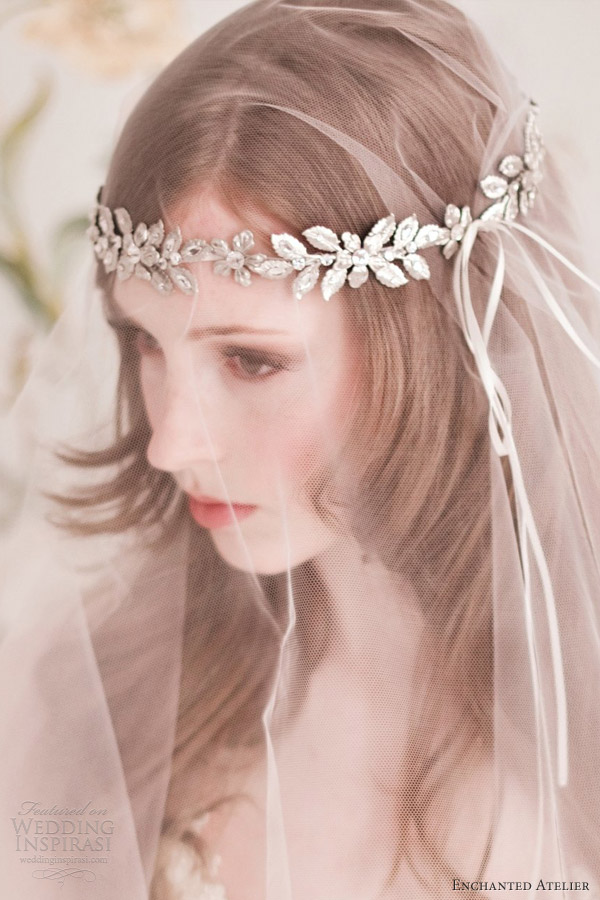 Flowers
So feminine. Whether it's fresh flowers or not, it totally add an extra touch of softness to the whole look
Looking for a more bohemian look. Try flower crowns.
Headbands
This simple understated piece is always a favourite too. You can dress up and dress it down with the amount of bling on the headband. Wear it from the day to the night.
Jewel Clips
Very flexible since you can just place it anywhere on your hair and you can skip the huge and chunky earrings or necklace and just adorn your hair with this jewels
Frontlets
Frankly, my least favourite. It is just like putting a necklace on your head and voila ~ not pretty. Huhu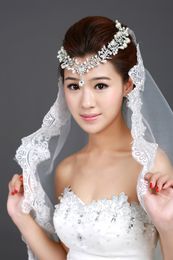 I think only Indian brides can really pull this look off without having something like a necklace or other kind jewelleries being "scattered" on the head
These are my thoughts on this. Other brides and bride-to-be might have different views about it. Selamat hari tiga!!!